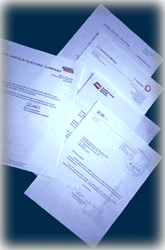 Translation
Cititran.com has the capacity to produce thousands of translated pages per month at very competitive rates. Emphasis is placed on accuracy, uniformity, consistency, and timeliness.
We meet the demands for various types of documents, such as computer and training manuals, telecommunications, medical documents, financial statements, legal contracts or agreements, and certificates. The final product is certified upon request and delivered via e-mail, FTP, CD, hard copy or desired media.
We incorporate the latest technology with the most talented professionals to guarantee the quality of our translations and clients' satisfaction.