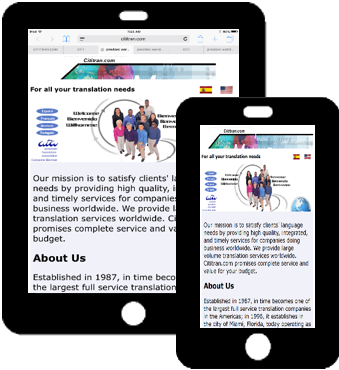 View Mobile Version

Our mission is to satisfy clients' language needs by providing high quality, integrated,
and timely services for companies doing business worldwide. We provide large volume translations,
conference interpreting, and IT consulting services to markets in Europe, the Americas, and the Pacific Rim.
Cititran.com promises complete service and value for your budget.